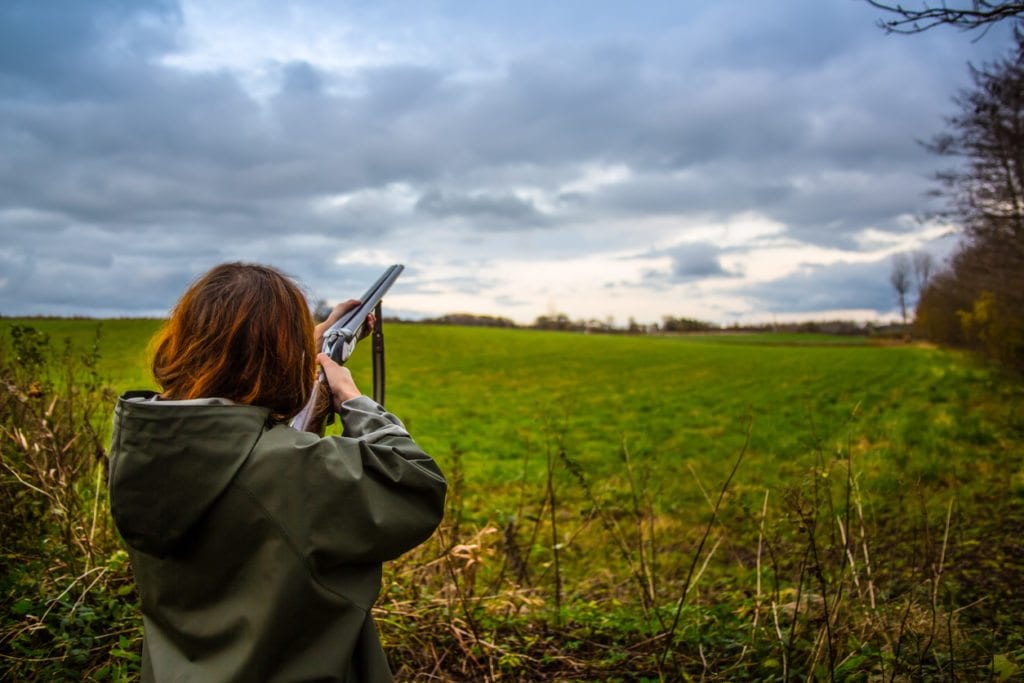 Shooting has forever been the traditional sporting pursuit for the country set, long identified and stereotyped as a gentlemen's sport. However, times are changing and women shooters have kick-started a revolution, changing the perception of this pastime. Welcome to the world of women and guns, one that's as glamorous as it is exhilarating.
Join A Club For Women Shooters
The shooting community is a friendly one and there are some very well established clubs to join, as well as many new ones, that are specifically for women. As with joining any new club it can be slightly daunting, so it's great knowing there are other ladies in the same situation. Clubs are inclusive and welcoming and there's a real sense of community and a ready-made support network of friendly women. This means you can relax and enjoy getting to grips with your new sport and enjoy the company of new friends.
Choose The Right Gun
Don't just go for the first gun someone suggests. You need a gun that suits you both in terms of weight and recoil, and something that's easy to handle. Expert advice is always recommended as the right gun makes a good sport great. A good cartridge also helps, as does a low-recoil shell. Just make sure you have the perfect selection of luxury cartridge bags to carry them in!
Make Sure It Fits
It's true; you need to try on your gun just like you need to try on clothes. Having a gun correctly fitted and made for you will transform your shooting, just as a well-fitted outfit can transform a look. An important point to remember for women is that they often need a higher comb height because of their higher cheekbones, but to also make sure that the gun is not too high in the shoulder pocket. In fact, women shooters have become such a big part of the sport that many manufacturers make guns specifically for ladies.
Have Some Lessons
Generally, women have 10-15 per cent better eye-to-hand co-ordination than men and therefore enjoy an advantage when starting out. Women are also commonly right-handed and left-eye dominant, so often shoot from the left shoulder but it is important to have a few lessons to get to know the basics and limit any chance of injury.
Don't Be Afraid Of Your Gun
Once you have a gun that fits it is important to become confident when using it. Spend time learning how to mount consistently and listen to your instructor. Remember that good muscle memory takes a lot of repetition so practice as much as you can until you feel completely happy. The age old 'practise makes perfect' rings true.
Function Then Fashion
Although women's shooting is almost synonymous with style, it's important that you dress for comfort and the weather above anything else. You also need to make sure you have full range of movement in your outfit. By all means dress to impress, just make sure functionality is at the forefront. Use accessories such as scarves, leather gun slips and leather belts to make the outfit your own.
Enjoy Yourself
Don't worry about anyone else's hit rate other than your own, you are there to have fun so don't get hung up on the numbers. Enjoy the company, breathe in the country air and have fun!
If you would like help choosing the right luxury leather gift do not hesitate to contact us today.
You may also like to read our recent article on the history of airguns.