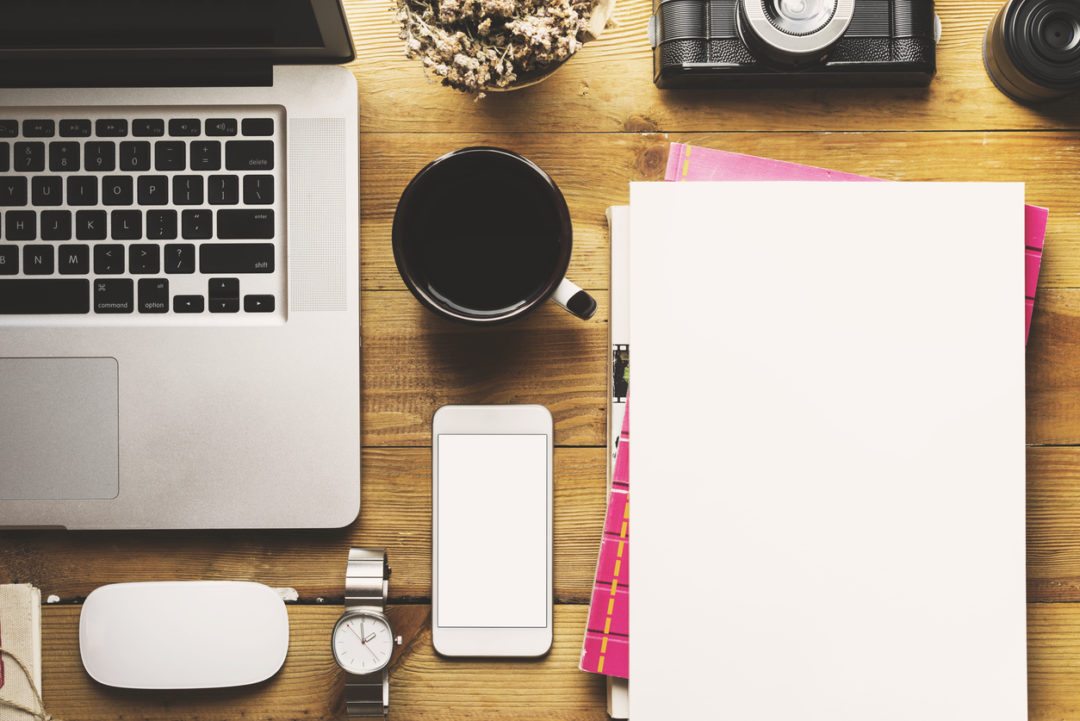 An unattractive workspace is not something that inspires productivity before starting a task. A desk, either bare or cluttered, is not aesthetically pleasing and will not encourage you to occupy it; especially on a Monday morning. When you organise your workspace/office, make sure it is neat, tidy and inviting. The key to a dream desk is to find the right balance between a tumbleweed-inducing emptiness and an overcrowded pandemonium. So, here are some tips on how to create an attractive looking, perfect workspace at home.
Related: How to Pack the Perfect Picnic
Establish The Perfect Workspace Zones
Work out where your coffee or water bottle will go, and designate a 'drink spot'. Leave an A4 paper sized section on your workspace for when you need to write things down on paper. By giving your items designated sections, you won't struggle to find space for your day-to-day desk occupancies. This will save you time and stress. If the office coffee doesn't quite tickle your taste buds, or you just prefer the taste of your own home beverages, a stylish flask is just what you need. Our thermos flasks come in a tasteful variation of coloured leathers and patterns and will definitely add a touch of style to your coffee break.
Perfect Workspace | Separate Work And Home
Avoid extreme amounts of personal belongings in your workspace. A clear mindset can often be sought by separating work life from home life. Apply this rule to your workspace. Instead of numerous photographs of your dog to distract your concentration, perhaps replace them with a desk-top plant. Another idea is something to help stimulate the mind; mind puzzles quite commonly occur on desks.
Perfect Workspace | Be Organised
Organise your paperwork. It is time consuming having to search around your desk for a specific document, to avoid flustering minutes, file and store work correctly. A leather paper tray is an efficient way to store your unused paper and ensures your documents will be printed onto a professional, preserved sheet. The range of styles we offer here at Luxury Leather Gifts will case your paper in a tasteful leather tray, they are perfect for sprucing up your workspace.
Keep Tidy
Keep a small bin in close proximity to your workspace. Desks quickly become cluttered with lingering paper and other rubbish, which is ready to be disposed of. Keep on top of the rubbish, dispose of it straight away and try to minimise anything on your desk which you no longer need. This keeps your workspace in ship-shaped condition. A tidy desk leaves room for creativity!
Careful Selection
Keep your stationary collection to a small but efficient minimum. Stationary can take up a lot of desk space, so only purchase items you use on a day-to-day basis. Keeping it to a minimum also means you can indulge in the office essentials a little more; matching stationery is certainly worthy of a spot on the desk. Our leather stationary organisers can be purchased in Black, Chestnut, or Brown Nile Croc finish, and provide luxury organisation for stationary on your workspace.
We hope that you found this blog on how to create a workspace at home useful. Furthermore, if you are looking for luxury desk supplies to liven up your workspace, Luxury Leather Gifts is the perfect place to start. From desk blotters to mouse mats, our office essentials will most certainly make your workspace more inviting. Browse our website for more information on our products and to see our full collection of home/office products.
Check out more Luxury Leather Gifts news.
If you love the country living and being at one with nature then you may also enjoy reading Leather Bags | How To Choose The Perfect Luxury Leather Bags or A Quality Belt | The Ultimate Outfit Accessory