The Oxford Dictionary describes a belt as "A strip of leather or other material worn, typically around the waist, to support or hold in clothes or to carry weapons.".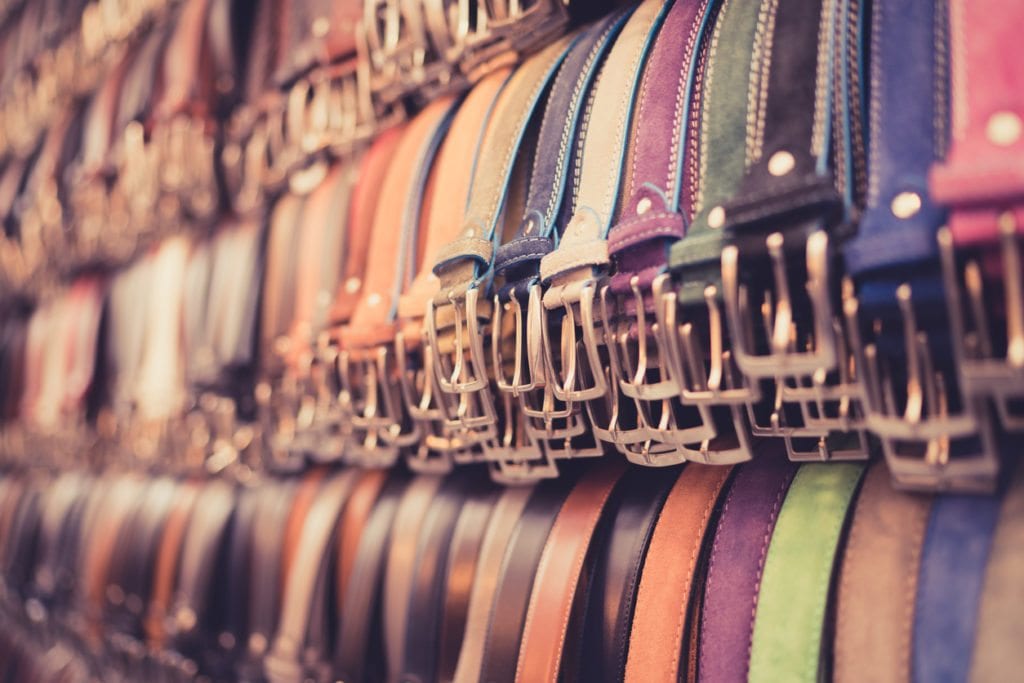 Today, a belt is not only to hold up one's trousers, it can make or break an outfit. It's a staple in every wardrobe, man or woman. So what do you have to consider when buying one? The key things to bear in mind are versatility and durability. A good quality belt should be dependable; match most of your clothing items and stand the test of time – quality over quantity! You need a versatile 'wear-with-everything belt that will last the duration.
A quality leather belt adds a personal touch to your outfit, and a seemingly average belt has the power to create curves where they might not have before existed and add finesse to even the most casual of outfit.
Related: Top 5 Tips for the Perfect Workspace
Finding the Right Size
The belt size is often indicated in inches or centimetres and refers to the length of the strap. It should be measured from the buckle to the mid hole – which is where it should be fastened (as standard fit), allowing for slightly higher or lower waist trousers and the natural variations in waist size. For men, the belt width should fit through the belt loops with your shirt tucked in. Check out our 35mm Leather Belt and 40mm Leather Belts for the right size!
Defining a Quality Belt
The cost of a quality belt can vary; this depends on the leather used. A quality leather product is always worth investing in if you want a dependable, classic leather belt. A good belt will be made of soft, supple leather, which flexes both ways without being brittle or cracking.
History of the Belt
The need for a good belt has been indispensable for men since the 16th century. Military girdles were used to hold weapons in place. By the 1850s, the belt became as much part of women's fashion as it was men's. Dresses were beautified with sashes made in matching fabrics. The flapper fashion of the 1920s saw a decrease in women's belts, but when more and more women started wearing trousers in the 1930s belts were back, and here to stay
Over time, the evolution of this fashion essential has been vast; especially today where the options are endless when it comes to style and material. But what hasn't changed is the need for a quality leather belt.
At Luxury Leather Gifts, we use high-quality leather, which is the perfect base for our exclusive creations. Made by hand in South Africa due to the rare nature of its materials.
You may also enjoy reading our blogs on Leather Bags | How To Choose The Perfect Luxury Leather Bags or How to Pack the Perfect Picnic